User Accounts
Users are the highest-level resource in WEGnology. All applications and dashboards are either owned by a user or by an Organization (of which users can be members). To acquire a user account, sign up.
Roles and Permissions
Users belonging to an Organization can have defined roles that provide granular permissions to applications and dashboards. The following roles can be defined:
Experience Users
WEGnology Users are users of the WEGnology Platform itself, but WEGnology does contain another type of user, Experience Users. Since Experiences allow you to develop and publish completely custom APIs and user interfaces with built-in user management and authentication, each Experience has its own set of Users, Groups, and Domains.
Two-Factor Authentication (2FA)
WEGnology's two-factor authentication protects your account against unauthorized access even in the event your password has been compromised.
Authenticator apps
To use WEGnology's two-factor authentication, you must have a mobile/desktop application that supports the open TOTP standard. Here are some recommended options:
Enabling Two-Factor Authentication
To enable two-factor authentication:
Navigate to the "Two-Factor Auth" link within your account sub-navigation.
Select "Enable Two-Factor Authentication …".
Use an Authenticator app to scan the QR code. The app will then begin to generate short-lived, one-time use codes.
Type the code displayed within your Authenticator app into the "Two-Factor Code" field in your WEGnology account settings.
Enter your WEGnology password and click "Enable Two-Factor Auth."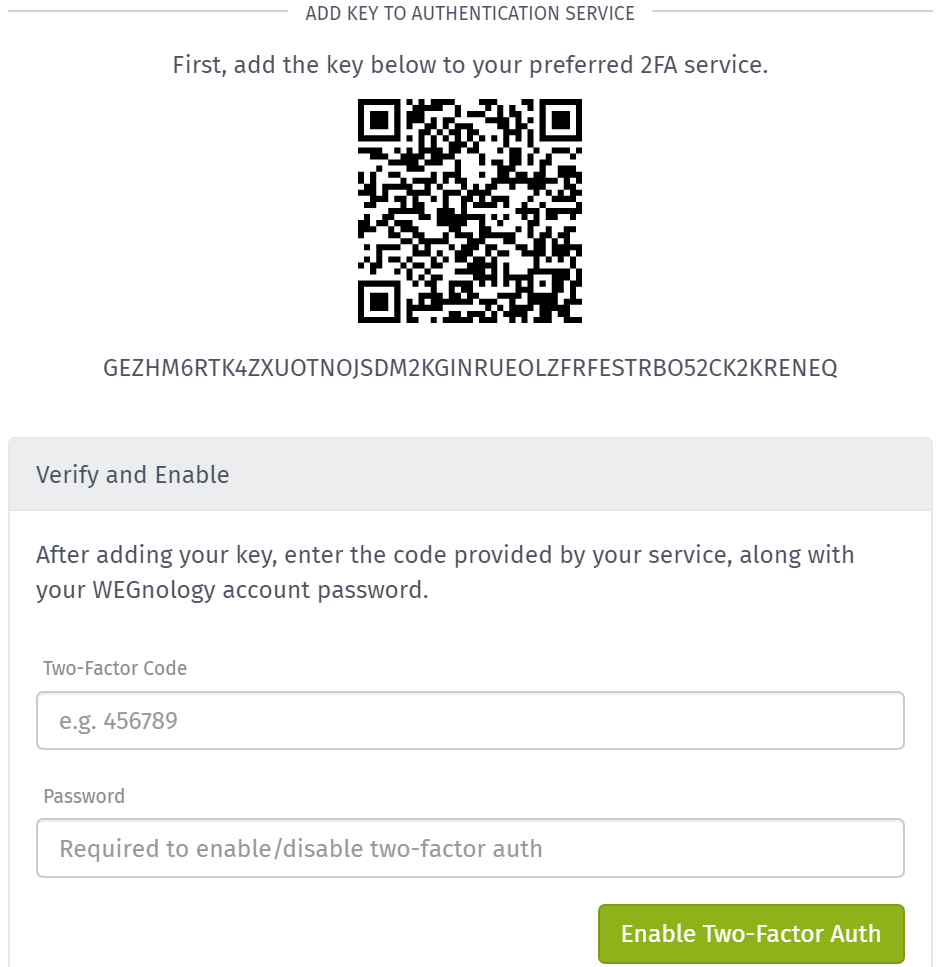 If the code expires before you click the button, you will have to enter the new code displayed within your app.
Signing In with Two-Factor Authentication
To sign in using two-factor authentication:
Open your configured Authenticator App.
Enter the generated one-time use code into the "Two-Factor Code" field.
Fill out the along with your "Email" and "Password".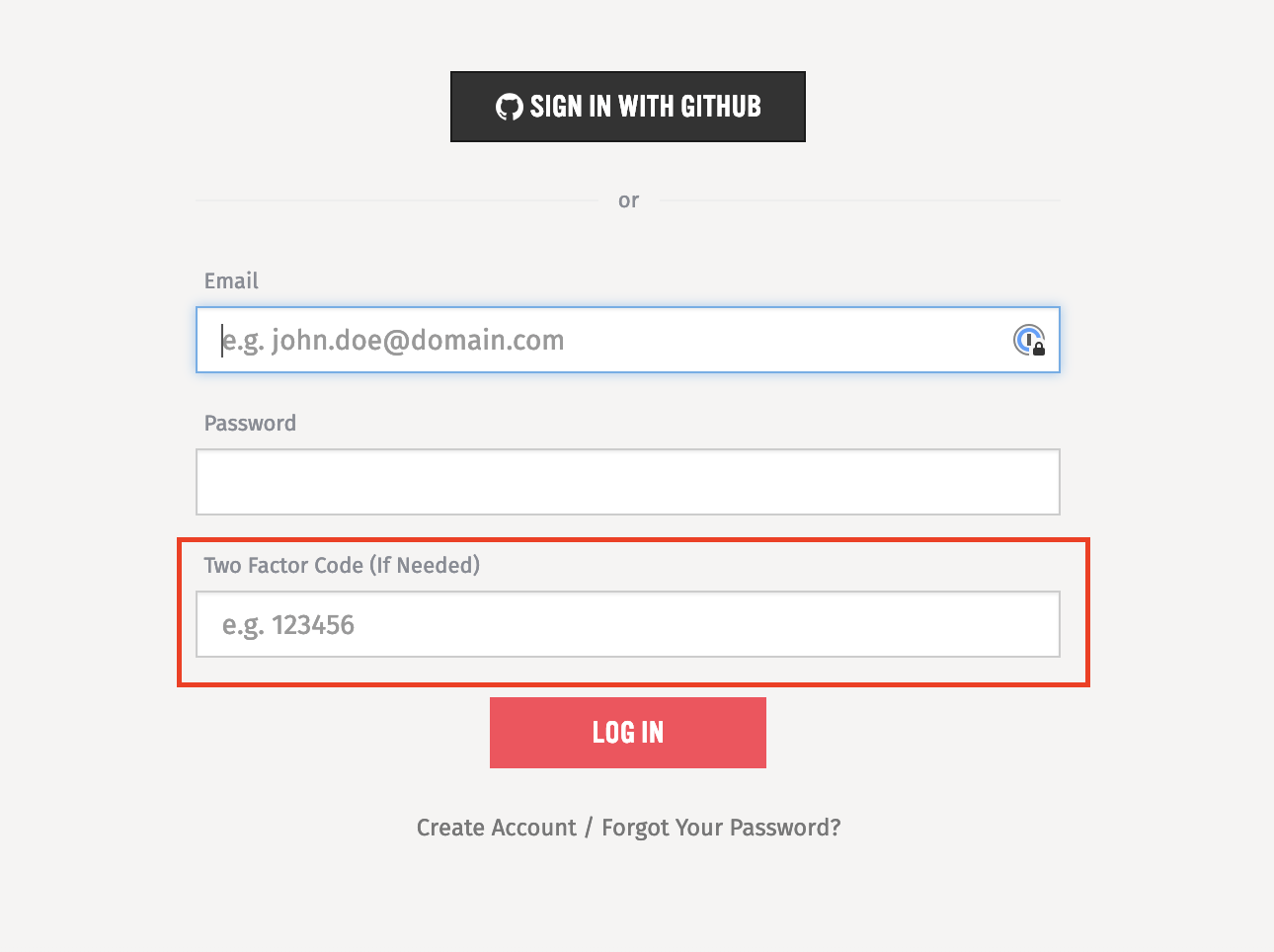 Disabling Two-Factor Authentication
To disable two-factor authentication:
Navigate to the "Two-Factor Auth" link within your account sub-navigation.
Click "Disable Two-Factor Auth."