Organizations
Organizations allow multiple members to collaborate on shared applications and dashboards.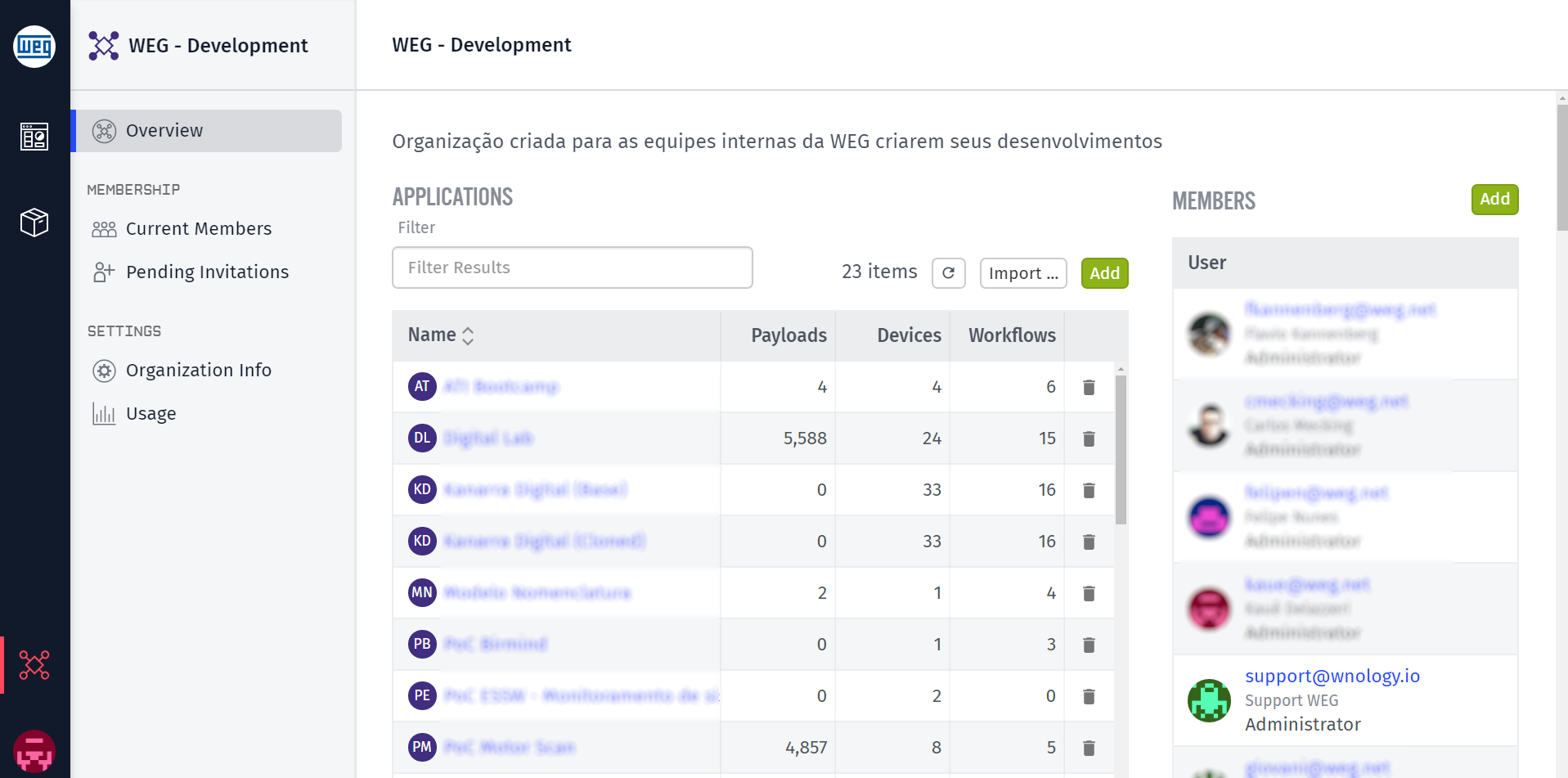 Within WEGnology, the organization defines access to applications, payload usage, and data retention periods, as well as additional platform support options.
Viewing your Organizations
You can see all of the organizations that you are a member of by navigating to the Organization Overview Page.
Creating a New Organization
Contact WEGnology for additional information on organization setup. For more details about a WEGnology send an e-mail to vendasWDI@weg.net.
Disabling an Organization
Organizations can be disabled by platform administrators for billing purposes, trial period expiration, or abusive practices. No resources are deleted, and data may still be accessed, but new payloads will not execute and state reports will be rejected. Users who have a disabled organization should reach out to their account manager to have it reinstated.
Creating Organization Resources
If you have Editor permissions for at least one organization, you will be able to set the owner of any new application or dashboard you create to one of your organizations or to your own Sandbox.

If the resource has already been created, and you have Administrator permissions for its owner organization, you can then transfer ownership of that resource to another organization where you have Administrator permissions or to your own Sandbox.
Note: When transferring resources, the entity receiving the transfer must not exceed any of its resource limits or the transfer will fail.
Managing Organizations
If you have the Administrator role in the organization, there is an "Organization Info" link in the organization sub-navigation. Clicking this takes you to a page where you can edit many aspects of the organization itself.
Overview
From here you can edit the organization's name, description and icon color.
Deleting an Organization
To delete an organization, click the "Delete Organization" button in the bottom bar. This action cannot be undone.
Deleting an organization will:
Delete all applications tied to the organization, including all sub-resources under those applications (devices, workflows, etc.)
Delete all data tied to those applications and their sub-resources.
Delete all dashboards tied to the organization.
Nullify any pending organization invitations.
Deleting an organization will NOT:
Delete or otherwise affect the WEGnology accounts of any organization member, including those members' Sandbox resources or resources tied to other organizations
Cancel any outstanding debt for provided services.
Usage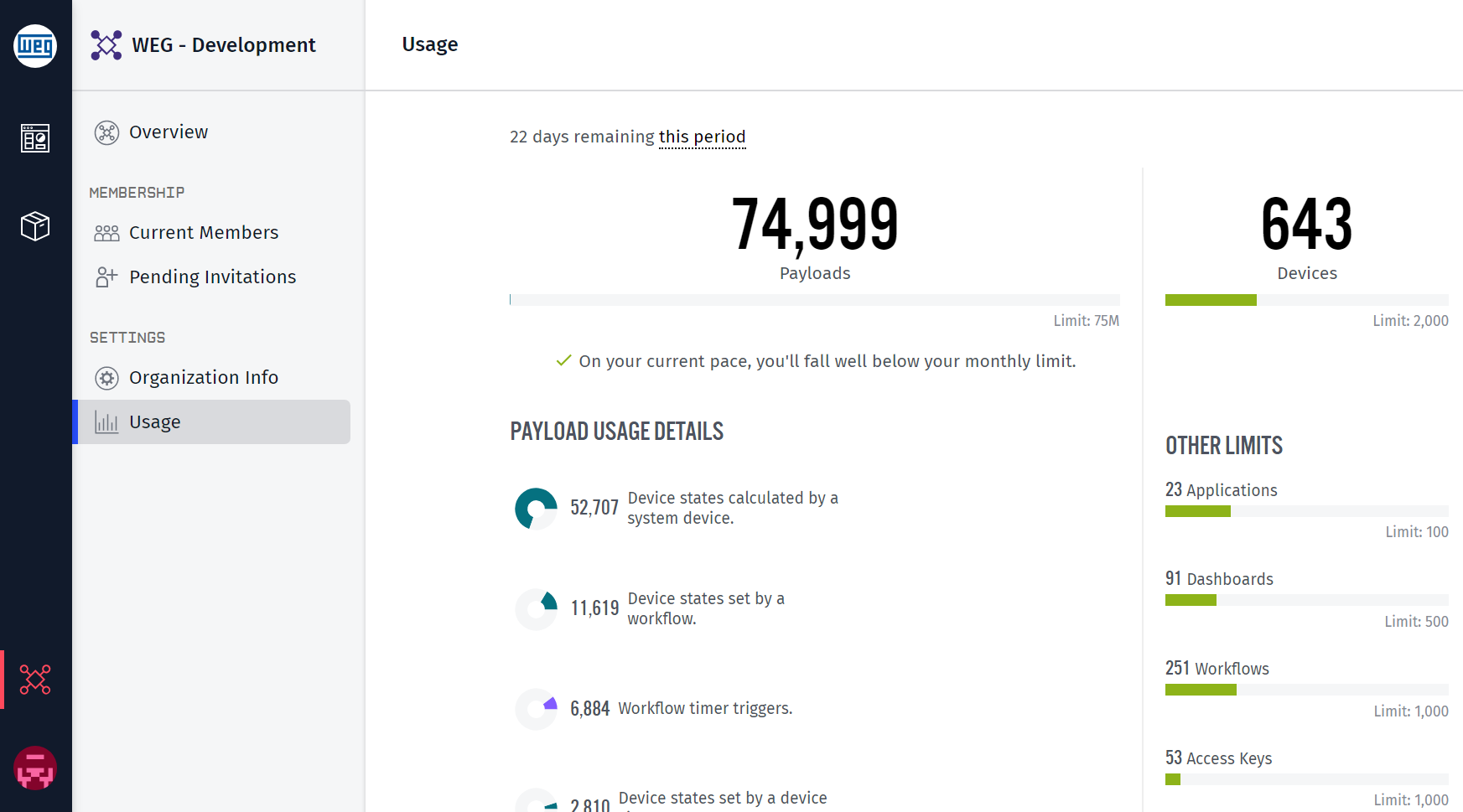 This screen displays your detailed resource and payload usage for the monthly period.